The second Sunday of May. Or, this year, Sunday 13th May. A day which – much like birthdays and anniversaries – I usually forget until the last dire minute. Cue me rushing through the mall right before it shuts trying to find a gift both thoughtful and needed. A thing which, by the way, doesn't exist when you're looking for it.
The history of mother's day can be traced back to its ancient roots. Spring celebrations in ancient Greece honoured Rhea, the mother of the gods, with offerings of honey-cakes, drinks and flowers. The ancient Romans celebrated their mother of the gods too – Cybele, or Magna Mater, 'Great Mother.' They built her a temple in Rome and over several days during the March equinox, the festival of Hilaria was held in her honour. Even the ancient Egyptians held their own annual festival in celebration of the goddess Isis – she being revered as the mother of Pharos and a divine symbol of motherhood.
In a more modern age, mothering Sunday in the UK (the fourth Sunday of Lent) became a day where workers could take time off to visit their mothers; and in the United States a woman named Anna Jarvis is credited with beginning Mother's Day there from 1908, following the death of her own mother. (Find out more about the history of Mother's Day at The Legacy Project)
These days, we don't so much bother with honey cakes and the lighting of the ceremonial fires, but Christchurch City Libraries do have a wealth of material, images and resources to help us celebrate mother's day the way it should be (with a good book).
We could start with this handy Staff Pickles list, along with some of my top picks:
Here are some photos from Christchurch City Libraries' digital collection of mothers being mothers in times past and present.
How were many Cantabrians celebrating mother's day in 1984 you ask? By joining in a nuclear free parade, of course: 
And you thought that our Babytimes could get crowded:
Adorable family standing in front of the United Services Hotel in the square: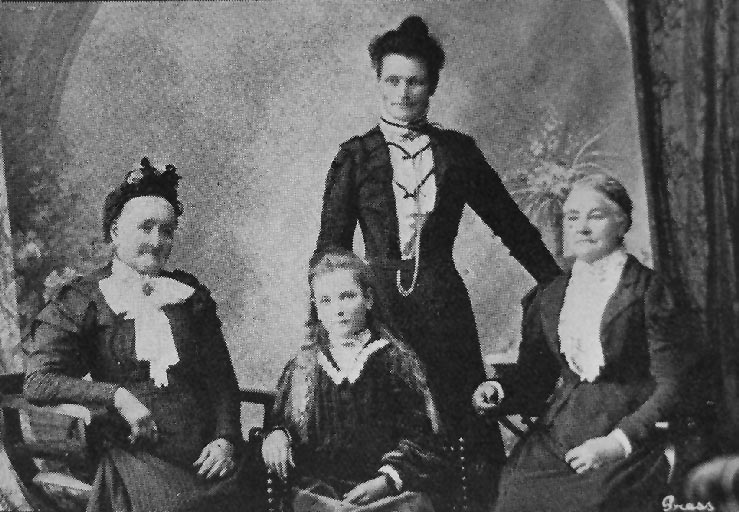 On a final note, it can be observed that in our busy lives we often neglect to make time for ourselves. Could this be any truer than for the busy mother? Enter All Right? who have brought us a fresh new idea in the form of these popular downtime dice, to remind us to take time out for ourselves. Downtime dice can be nabbed (free!) in libraries, but get in quick – they're going fast! Check out their website for ideas about downtime activities.
Wishing you a Happy Mother's Day!