Though hills and waters divide us,

And you I cannot see.

Remember that the writer thinks

The nicest things of thee.
So read the message placed in a bottle by four Christchurch lads off on, what many had thought, would be a great adventure.
Dated 21 October 1914 the bottle with the message had been tossed overboard from the troopship H.M.N.Z.T. No. 4. Tahiti possibly while it was docked at Hobart, Tasmania, or maybe during the ship's voyage west to Albany, Western Australia from where it departed in November 1914 bound for Egypt.
The bottle washed ashore in Portland, Victoria, where it was found on 2 January 1915 by a Mr J. Rae on a beach between Cape Grant and Cape Nelson.
By this time the four soldiers of the 1st (Canterbury) Regiment A Company, who had signed the message, George Lindsay, H Townsend, Sydney Rowe and R. Fitchett were on the other side of the world and about to enter a war which two of them would not survive.
George Lindsay was born in Avonside. He'd been involved in farming at Rangiora but prior to going overseas he had a touring car which he ran as a taxi. He enlisted in August 1914 and by October was on his way to Egypt. George was killed in action on 8 May 1915 in the Dardanelles.
He had been a member of the Linwood Congregational Church and after his death the Reverend H.A Job recalled George as being "of a quiet and inoffensive nature, and not what is commonly the fighting type".
Victor Fitchett was an English immigrant who lived in Sumner, working for Gibbs Bros. It wasn't clear when he had arrived in Christchurch but news articles indicate it was around 8 years before the war.
He was a keen sportsman involved with the Sumner Football Club, and also the Fire Brigade. Victor also served and died in the Dardanelles – his body was never found but a board of enquiry deemed he had been killed on, or about, 7th August 1915.
Henry Sydney Rowe lived in Redcliffs. On the electoral roll he was recorded as a plumber but on his enlistment forms he'd been recorded as a motor driver at Sumner Garage. He had married Janey Daly in September 1914.  Henry also served in the Dardanelles, where he was wounded and then returned to NZ aboard the Maheno in December 1915, after which he was medically discharged.
After the war he and Janey continued to live in the Sumner /Redcliffs area. Henry died in 1966.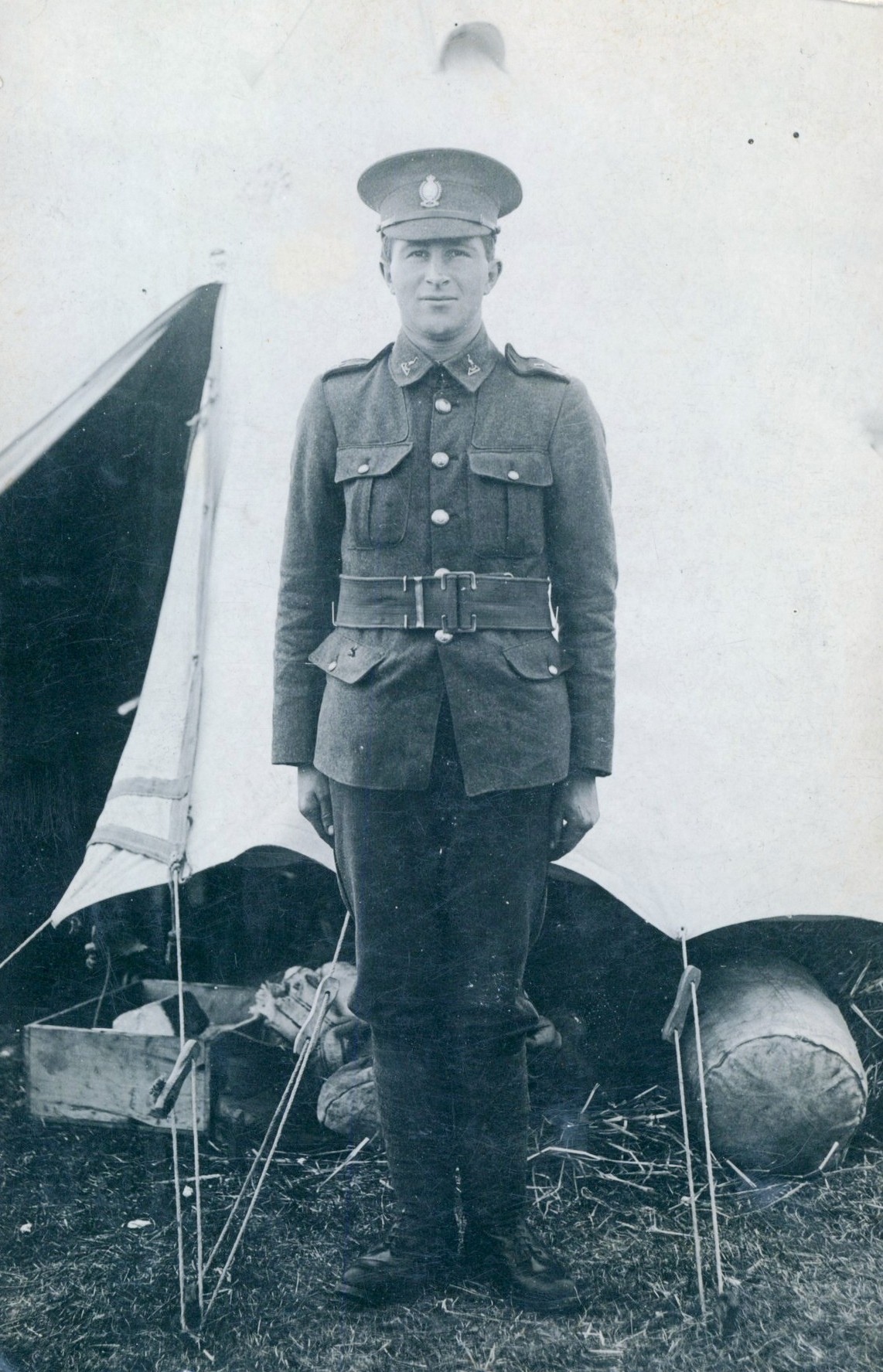 Joseph Henry "Harry" Townshend (Townsend) had been born in Mataura but moved to Christchurch with his family when he was 15, living in Spreydon. He'd worked as a draper at Strange and Co. before enlisting. He was injured at Gallipoli in August 1915, evacuated home, and sent to convalesce at the Trentham Hospital.
After the war he remained in Wellington, marrying Emily and working as a splint-maker – a skill he learnt as part of the vocational training course he undertook while convalescing – at Trentham and then Wellington Hospitals. Harry died in 1964.
George and Victor are among the many men and women who have been remembered on war memorials in Christchurch, and whose biographies have been shared on Kete Christchurch.
To commemorate WW100 Matuku Takotako: Sumner Centre are exhibiting a display of stories of the men who enlisted from the Sumner area, and at Te Hāpua: Halswell Centre you can see the stories of Halswell men who enlisted.
Follow our tweets from @100chch to discover life and events 100 years ago in Christchurch and Canterbury.
Tweets by @