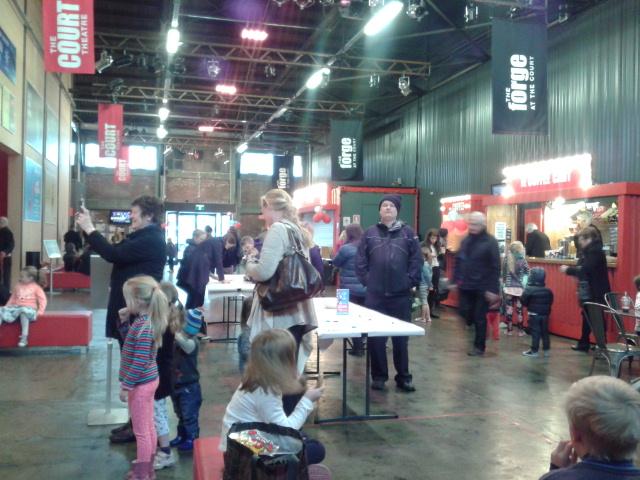 Some reasons to see The Ladykillers at the Court Theatre.
The cast. You're in safe hands with these old hands. Actually they're not old hands, they're experienced hands. And experience counts. It's unfair to single anyone out they are so uniformly good, but Rima Te Wiata as Mrs Wilberforce, "the wraith in a pinny" is outstanding. Especially her feet. They have a life of their own. You'll have to see it to see what I mean.
The bits of business. Stepping on a scarf, straightening a picture, being hit on the head with a rotating blackboard – yes it's slapstick but there is still a place in the theatre for slapstick done well. Surely.
The parrot. You never see him but you don't need to. Imagining a diseased washing-up glove is better (or worse) than seeing one.
The script. Based on the Ealing classic film of 1955, the play is written by Graham Linehan, who wrote or co-wrote  Father Ted, Black Books and The IT crowd. No more needs to be said.
The set.  It's a  masterpiece of ramshackle precision used to great effect by actors who never put a foot wrong. And it's so very Christchurch.
A real treat in a cold winter.