Ngaio Marsh would have been 120 today. This world renowned crime writer and theatre director was born Edith Ngaio Marsh in Fendalton on 23 April 1895. Her father, a clerk, built Marton Cottage at Cashmere in 1906. This was her home for the rest of her life, although she spent significant periods in England.
Ngaio Marsh photographed during the 1940s : "Ngaio in the spotlight" [194-], CCL PhotoCD 17, IMG0038
Today there is a lovely little Google image celebrating her.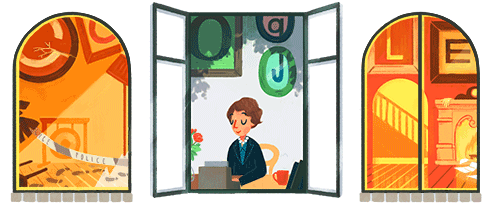 Many people know of Ngaio Marsh as the crime writer. But she also enriched the cultural life of Christchurch with her devotion to theatre production and mentored young people with dramatic aspirations. Ngaio made a huge contribution to the community, and it seems appropriate her name lives on  –
For more on Ngaio Marsh: