I was at a meeting yesterday, where we were discussing some of the things that the library will be focusing on in the next few months.  This kind of discussion always tends to make me feel a bit nervous, owing to my inability to even think about the next few days, let alone the end of the year.  To make matters worse, when I returned to my library, there were a set of posters advertising the very popular annual Best & Worst Children's Books event sitting on my desk.
Now, to be fair, this event isn't until November, but the combination of the posters and the discussion, and the (not unreasonable) fear that one day soon I will step into a mall and there will be tinsel for sale, and Snoopy's Christmas playing, all combined to make me think that I really need to be starting to think about my own best and worst reads of the year.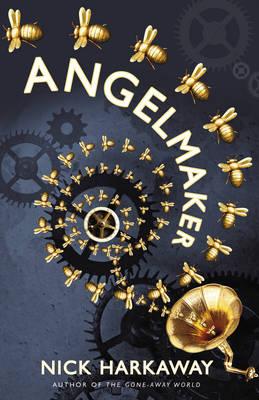 Is it too early to be picking favourites? I hesitate to say this, but I think I may already have found my best read of 2012.  Even worse, I read it in May. Can it really be that everything else is downhill from this book? Or should I be optimistically believing that there are even greater reads just around the corner?  Looking at my holds list, I am thinking maybe not – the list is full, but it seems to be a conglomeration of sequels, regular favourite authors, and things I've seen come by at the returns desk.
And what happens if I DO name my picks for 2012 now, and then at the very last minute I come across something even better?  Can I retract my choices and start again, or is that like saying "Til death us do part (or until someonething better comes along)"?
Perhaps I should just stop angsting about it and wait for serendipity, for someone to recommend something, for a book to just catch my eye on the shelf. Or should I instead throw myself into feverishly reading the blog, hunting down reviews, trawling the bookshops, working my way backwards through previous years' lists, all in search of that most elusive of things – the best book ever.
Your thoughts, please, avid readers?