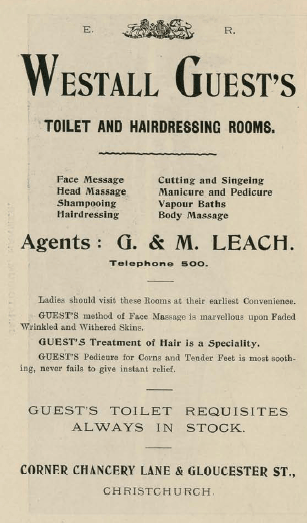 There are combinations mentioned in here that just don't appear in beauty ads today: "Faded Wrinkled and Withered Skins", "Toilet and Hairdressing", and "Cutting and Singeing".
— — — — —
We have digitised a rather splendid 1902 publication Tourists' guide to Canterbury.
I will share some of the interesting ads and pictures from it in a series of posts - there's lots of information about local businesses and places in 1902.