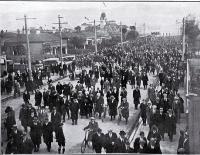 15 October 1881
Lancaster Park opens. This privately owned development was built so that sports clubs could charge admission fees to games.
17 October 1861
Christchurch Club building opens. Designed by B.W.Mountfort and Isaac Luck, it was probably New Zealand's first club.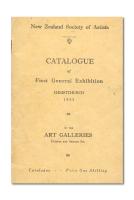 20 October 1948
Pleasure Garden art controversy begins when a Frances Hodgkins painting (done in about 1933) is exhibited at "the Group" show. This fierce debate on art style was joined by people throughout New Zealand. It raged for 3 years until the City Council accepted the painting as a gift on 3 September 1951.
More October events in our Christchurch chronology.