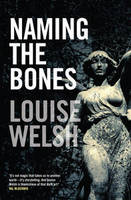 If you think our winter has been unreasonably cold, consider Scandinavia and Scotland. Perhaps the reason their crime authors are so prolific has nothing to do with any criminal propensities, but is simply down to the need to entertain themselves during long gloomy winters.
I certainly find I enjoy reading their ice-bound stories during winter. I can imagine myself there better when there is frost on the ground. And reading the details of life in the freezer makes me feel I'm not so hard done by.
Having read my way through such Scandinavian authors as Henning Mankell, Karin Fossum and Ake Edwardson, I am now reading Camilla Lackberg's offerings. They have a cosy domesticity to them that nicely counters the frozen landscape, along with excellent characterisation and absorbing mysteries.
I may, I fear, run out of Scandinavian authors soon. Happily though a seemingly endless supply of new Scottish writers still awaits me. Even Ian Rankin has recently promised that he is bringing back Rebus soon for an encore. Having found myself in a queue for the Scandinavian authors I am hoping I can beat the rush by signing up to some not quite so heavily reserved Scottish authors such as Gordon Ferris, Tony Black, Karen Campbell and Louise Welsh.
Scotland has so many mystery writers that it recently launched a Scottish crime book festival. Sadly I won't be attending, but their website is a great source of information about Scottish crime writers and if you can't find a good Scottish read on our book list, try their website for ideas.