Not having attended a literary event for four days I'm really looking forward to the launch of Apirana Taylor's a canoe in midstream: poems new and old at Madras Cafe Books tonight.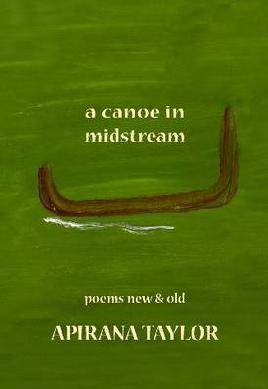 Taylor is not only a great poet, he's also an electrifiying performer, his skills honed by constant travelling around New Zealand with his work. I well remember having the goosebumps raised by a reading he gave in the Central Library's Nga Pounamu Maori collection a few years ago.
Fiona Farrell, no mean wordsmith herself ( I absolutely loved Limestone, her latest novel, launched at this very venue a couple of weeks ago) has said of this collection "Apirana Taylor is seer and shapeshifter, poet and warrior: strength and love find equal balance in verse that is alternately ranging and lyrical, dramtic and meditative, haka and haiku…"
It's pleasing that a canoe in mid-stream includes old, much-requested favourites as well as new work so there should be a good mix of readings tonight.